This year, AME's Roundup conference is completely virtual. One day in, and the platform is working well. Come say hello and check out our available projects, new services, and talk to us about our new VLF drone services and machine learning data analytics !
Find us by logging in to the above link, click on 'Exhibit Hall'….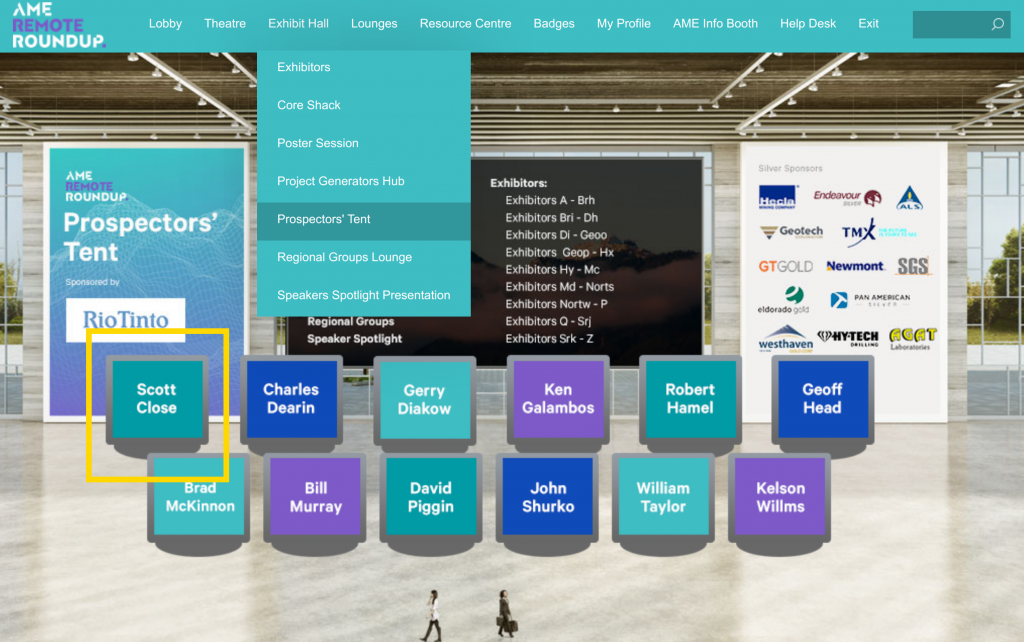 And click on 'Scott Close' (unfortunately, AMEBC staff mistook the registrar with our company name).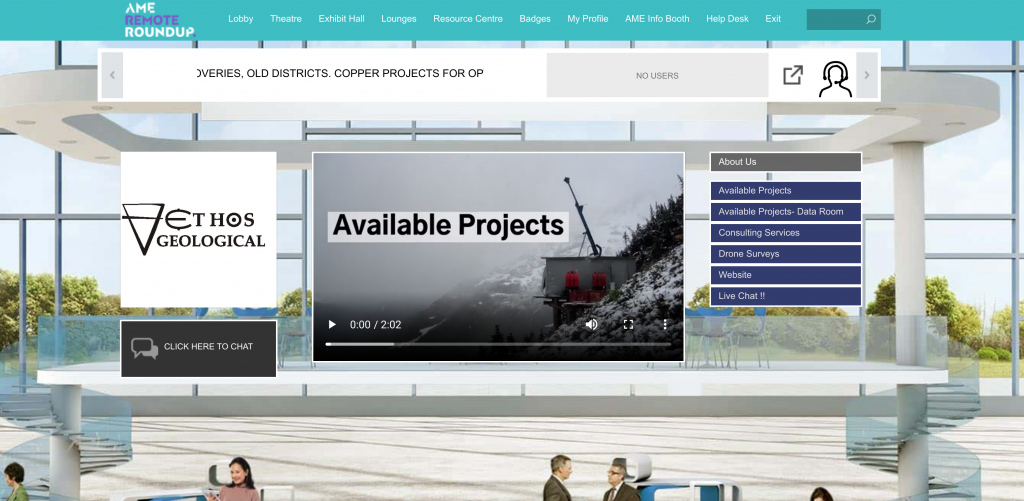 At our booth you can live chat / say hello, look into our available projects, and learn more about Ethos Geological's services!